Why Yammibean?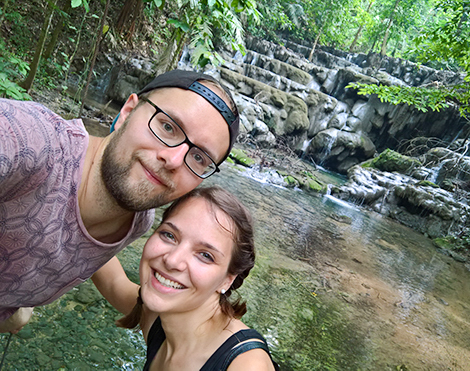 Have you ever wondered why we are not nicer to each other? Why do people put their bags on the free space next to themselves in the bus so that nobody can sit there? Why do we sometimes grant strangers more than our best friends? (Studies exist that prove this!) Why aren't our relationships as we want them to be? Why is the world the way it is and what can we do about it?
We are Sven and Sabina – together with you we want to make this world a bit better. It's not just about the environment, the food or the ecological footprint, but also about interpersonal relationships, values and just being a little happier :).
That's why you'll find on our blog, in addition to scientific research on many topics, tips for improving relationships and for your personal development to gain a more fulfilling life. And of course you will find many plantbased recipe ideas. Because with our food choices we can do more for ourselves, the environment and the animals than some might think. But more about this later… :).
Leave us your suggestions and feedback as well as wishes for future contributions, because this is supposed to be an adventure for all of us.
We are looking forward to the upcoming time with you!