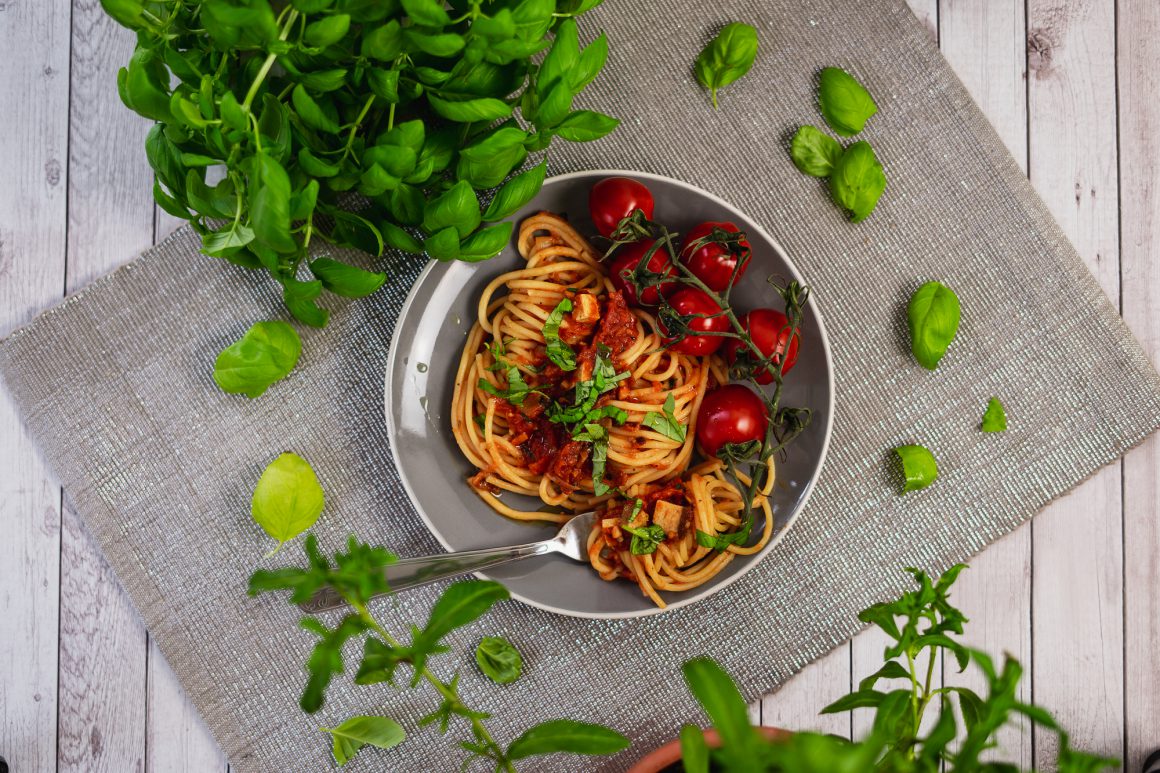 When the first summer weekend arrives, we sometimes lose the desire to stand in the kitchen for a long time. And then there was Easter and there was a lot to do. On Instagram we asked you if you'd rather spend your time in front of the stove or in the sun on such holidays. 77% of you have indicated that on such days you prefer a quick meal to a feast – we also do 🙂 That's why in the early evening we had one of the simplest, but also tastiest dishes: Spaghetti Napoli, pasta with tomato sauce.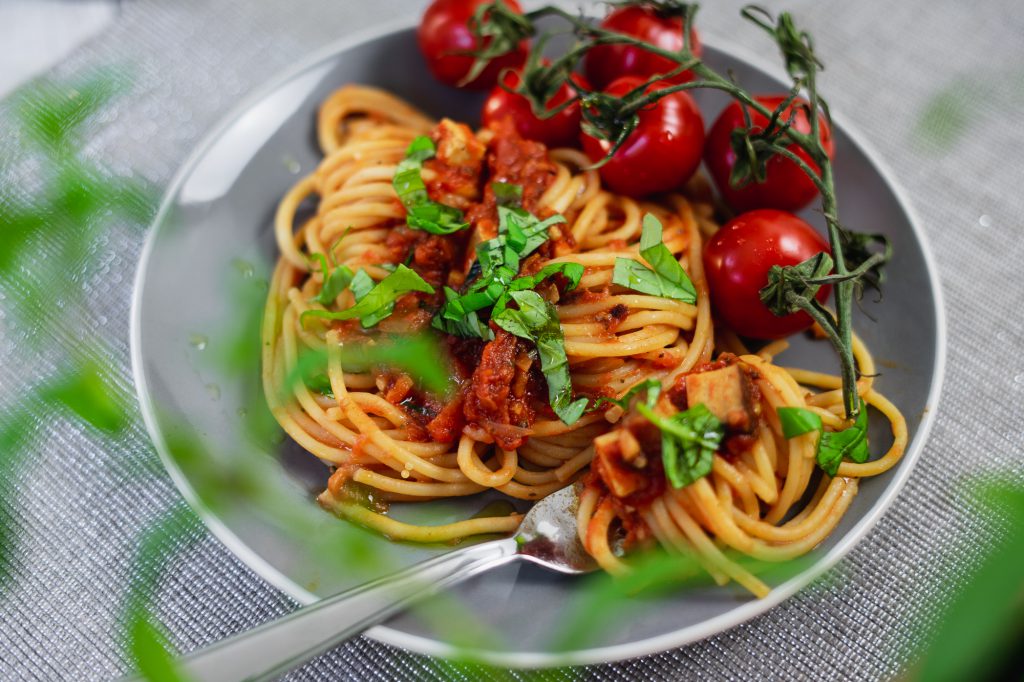 Tip: For a particularly creamy sauce you can add a vegetable cream Fraiche Alternative or coconut cream (soy-free!). Brown some tofu mince and get ready! Bolognese ready.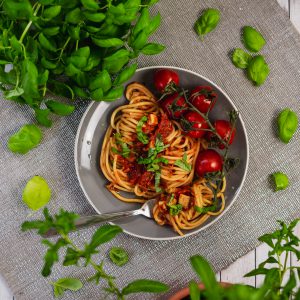 Spaghetti Napoli
One of the simplest recipes in the world with thousands of variations. Never tried it before? Then let's go!
Ingredients
2

tbsp

olive oil

2

small onions

sliced

1

handful

fresh tomatoes

chopped

1/2

handful

sun-dried tomatoes

chopped

1

can

tomatoes

chopped or passata

2

tbsp

tomato puree

1

tsp

mustard

50

ml

water

2-3

cloves

garlic

minced

1

handful

fresh herbs

basil or whatever you have
Optional
2

tbsp

coconut creme or vegan creme fraiche
Instructions
Brown the onions in oil in a pan.

Add fresh tomatoes and garlic and add a little more olive oil if necessary. Stir a little and caramelise lightly. Once a little bit of the mixture has formed in the pan, add the tomato paste and mustard and stir.


When the mixture has formed again, add the water and mix well with the remaining ingredients.


Optionally the sauce can now be made creamier with vegan cream fraiche or coconut cream.


Chop, add and portion herbs 🙂