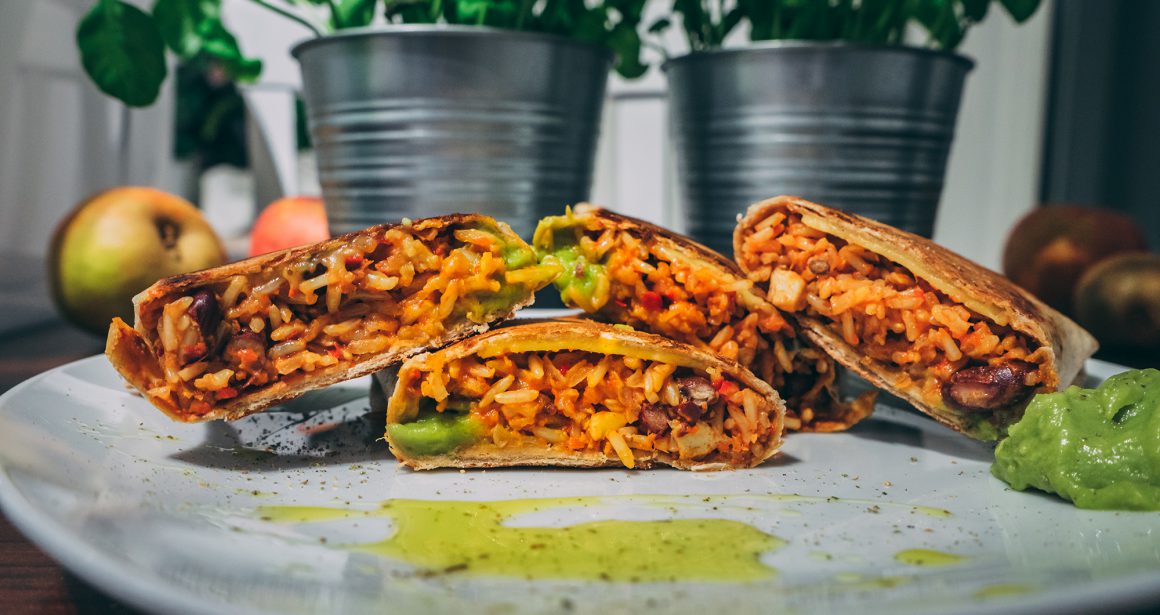 In 2017 we visited the family of a friend in Mexico. We were in Tabasco, Yucatan and Chiapas. It was a culinary journey. We ate many quick dishes there, but due to the fact that they were perfectly balanced they were tasty as f***. Apart from the absolutely ingenious restaurants in Playa del Carmen, we enjoyed the selfmade and very delicious dishes that the mother of our friend cooked for us :). Most of the time we had already a hearty and warm cuisine for breakfast, often Quesadillas. With the perfect vegan cheese substitute they were perfect. When we came back from Mexico, we cooked nothing else but burritos, quesadillas and co. for the next weeks.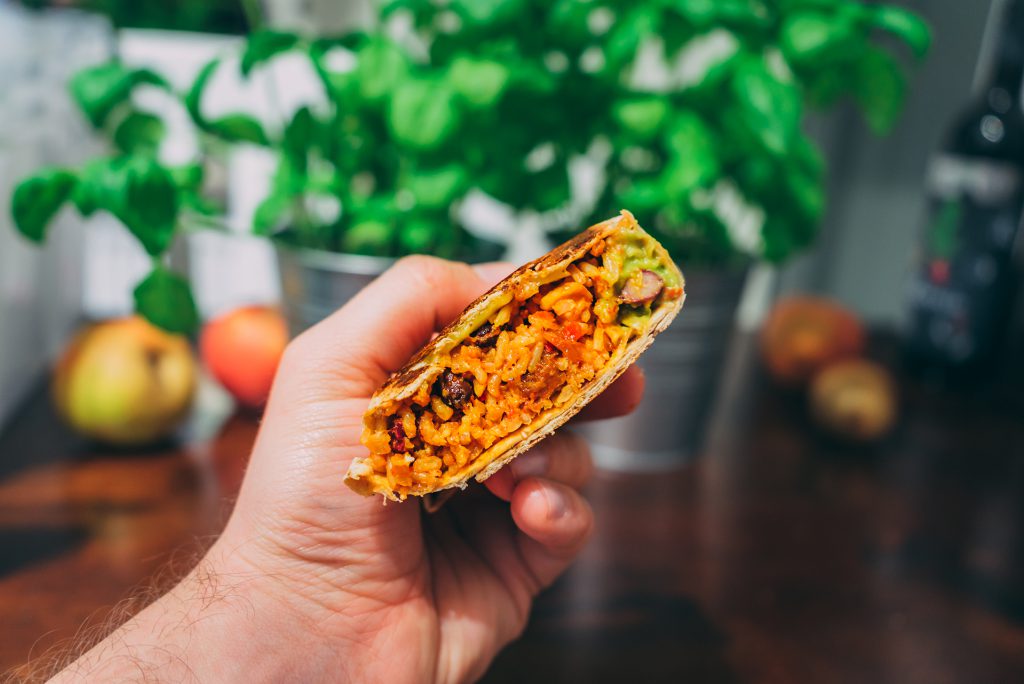 Burrito is a dish from the Tex-Mex cuisine in which various ingredients, such as rice, beans and avocados are filled into dumplings (tortilla wraps). You usually prepare a filling separately and then put it in the wrap – but beware: don't take too much, because then you cannot close them anymore! Afterwards everything is rolled up and sautéed again briefly in the pan.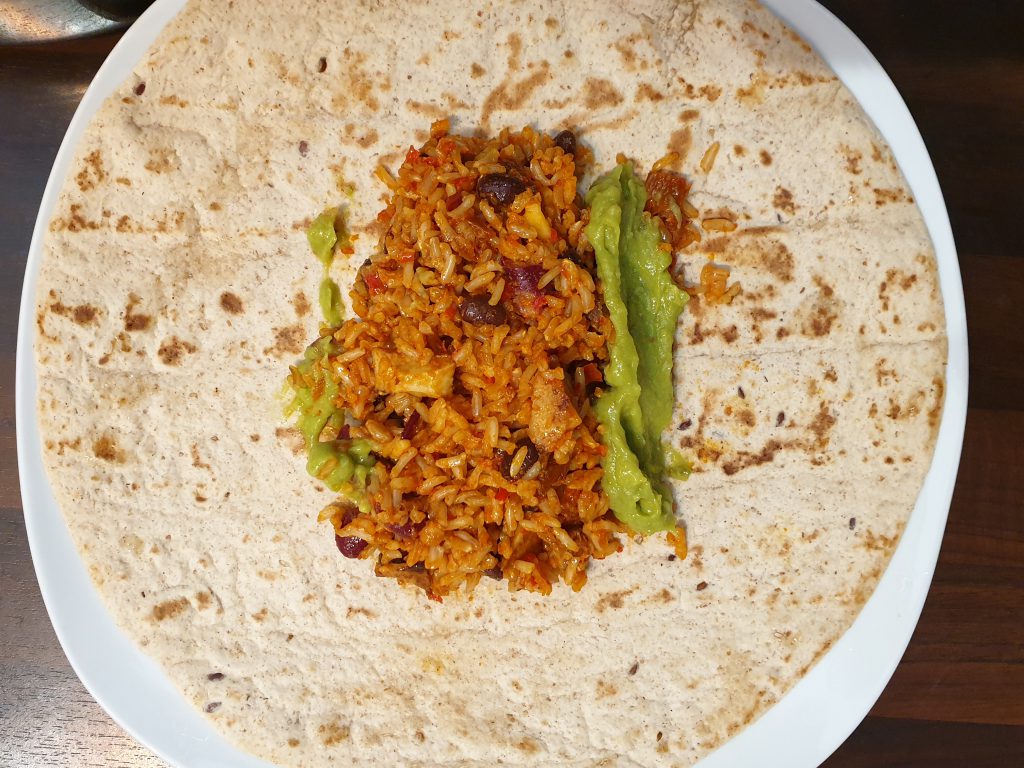 We like it when the filling with rice is not too moist or sticky. Usually we add some vegan cheese substitute or guacamole. But you can vary this according to your taste.
Pro Tip: If you want to prepare a lot for a party, for example, fry all the burritos and put everything on a baking tray. Just before the people arrive, put them in the oven at 160°C and the burrito party can start 🙂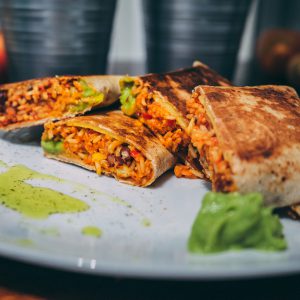 Ingredients
250

g

rice

whole grain, cooked in broth

2

cans

beans

black beans, or whatever you like

1

block

smoked tofu

bacon-style, sliced

1/2

jar

grilled red pepper

chopped

3

tomatoes

chopped

6

tbsp

ajvar

2

onions

we love sweet onions

1-3

cloves

garlic

fresh, minced

3

tbsp

seasoning and herbs

mexican style, salt, pepper, paprika, mixed herbs (whatever you like)
For the assembly and filling
4

tortilla wraps

1

hand

vegan cheese

optional

8

tbsp

guacamole

optional
Instructions
Cook rice in broth and drip off the water. We recommend whole grain rice as it is much healthier.

Sweat and glace or fry the onions, add garlic and fry for two minutes. Prepare the tofu as you like. For the best experience, do it bacon-style!


Mix the rest of the ingredients into the rice. You can always vary, depending on the season of the year and which vegetables you could get.


Fold the wraps: pan-fry each wrap from one side, turn around and set to a plate (fried side turned up). Place the filling, cheese and guacamole in the centre of the wrap (don't use too much of the filling). Fold from left to right and then from top to bottom. Put back into the pan so that the "package" lies on the joint. Turn after around half a minute so that it doesn't burn.


Repeat for each burrito. You can put the burritos into the oven to keep them hot.


Cut into halves and enjoy a perfect burrito 🙂